Search current supermarket and off licence wine special offers at home, or on your phone in the store, and find out what Mel and her crew think of them. Share your wine experiences. No poncey wine talk needed, but some of us can't help ourselves.

Latest Forum Posts
---
M & S Brut Cava ...
With the regular 25% off it's £7.50 As good as any, quite ...
---
Union Des Viticulteu...
They got me...thought this was a super bargain at £8 but I'...
---
Herencia Codorniu Ca...
Yet another name from the famous Codorniu outfit. Was on of...
---
Sainsbury Gavi TtD
Rec'd by McQ in her annual best summer whites. Down from £...
---
M & S Craft 3 MS...
Advertised as '18 but I got '17 in the 25% offer. £10 - 2....
---
Hack ???
M & S and Tesco sites both down yesterday and today. Ca...
---
M & S
25% off 2 or more cases (6) until 24th. June
---
About Mel Jones MW
---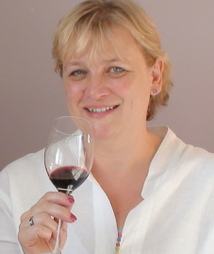 Mel Jones MW 1962 - 2015
Mel suffered a stroke in June which severely limited her activity ...