Contact Me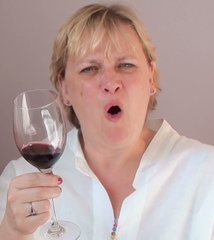 If you have thoughts about the site, reactions to my comments on a certain wine, or your own thoughts on a wine or the subject in general, why not use the discussion forum. If you haven't used a forum (or to use another description, message board) before, don't be put off - it's extremely easy to use. You do need to register to use it, but that is only to make it more difficult for 'spammers' to post messages with their automatic programs.

Alternatively, you can send me an email by clicking email mel
If you use browser based email such as hotmail or yahoo, that link won't be satisfactory. Just send it to mel @ the website name. I'm afraid you can't cut and paste it because I am hoping to avoid being sent lots of spam. One way spammers get email addresses is by using programs called 'email spiders', which go through whole web sites looking for email addresses in the text and in links.

Latest Forum Posts
---
Definitions MSB '16 ...
On offer down to £8.24 Wow ! Really nice. Happy memories o...
---
Majestic 24hr Champa...
to celebrate their new website, email dated 10 October 11:24...
---
Do you still need th...
Hi all This is Meriel, Mel's friend who is slightly in charg...
---
Ember Bargain
I don't know if it's across the chain but I went to an Ember...
---
Ara Single Vineyard ...
Waitrose offer, £11 - 25 % = £8.25 Wowwww......heavy man,...
---
Tesco Vintage Cava
Have been buying this for ages and, to me, one of the best a...
---
Graham Norton (Inviv...
Got one to try in the 25% deals and really quite impressed. ...
---