Search current supermarket and off licence wine special offers at home, or on your phone in the store, and find out what Mel and her crew think of them. Share your wine experiences. No poncey wine talk needed, but some of us can't help ourselves.

Latest Forum Posts
---
Definitions MSB '16 ...
On offer down to £8.24 Wow ! Really nice. Happy memories o...
---
Majestic 24hr Champa...
to celebrate their new website, email dated 10 October 11:24...
---
Do you still need th...
Hi all This is Meriel, Mel's friend who is slightly in charg...
---
Ember Bargain
I don't know if it's across the chain but I went to an Ember...
---
Ara Single Vineyard ...
Waitrose offer, £11 - 25 % = £8.25 Wowwww......heavy man,...
---
Tesco Vintage Cava
Have been buying this for ages and, to me, one of the best a...
---
Graham Norton (Inviv...
Got one to try in the 25% deals and really quite impressed. ...
---
About Mel Jones MW
---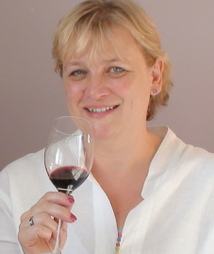 Mel Jones MW 1962 - 2015
Mel suffered a stroke in June which severely limited her activity ...