Search current supermarket and off licence wine special offers at home, or on your phone in the store, and find out what Mel and her crew think of them. Share your wine experiences. No poncey wine talk needed, but some of us can't help ourselves.

Latest Forum Posts
---
Tesco Closing Down '...
As from 8 / 10 / 18 the 'by the case' site will no longer be...
---
Ch. St Jean de Grave...
Haven't dealt with W/R for a while and they sent me a £16 o...
---
Cava Arte Latina - T...
Tried another one as T own brand still#d still OOS. £8.50 ...
---
2016 Most Wanted MSB
Several outlets and a large range of prices. Comes from the ...
---
Codorniu Cuvee Barce...
£12 - £3 = £9 less 25 % = £6.75 Lovely bottle, imitatin...
---
One Third off select...
One Third off selected wines at M&S
---
Tesco NV Cava £5.55
Out of stock of the vintage one so tried this (only one than...
---
About Mel Jones MW
---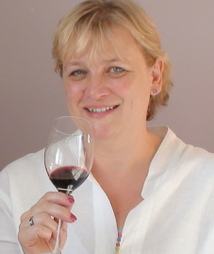 Mel Jones MW 1962 - 2015
Mel suffered a stroke in June which severely limited her activity ...