Search current supermarket and off licence wine special offers at home, or on your phone in the store, and find out what Mel and her crew think of them. Share your wine experiences. No poncey wine talk needed, but some of us can't help ourselves.

Latest Forum Posts
---
Wine clearances
Pop down to xo-op & lidl who are clearing out a number w...
---
C d R (White) Asda Â...
Grenache / Clairette / Viognier blend. A bit rough but reco...
---
Codorniu Rosada NV C...
Pleasantly surprised. Some Grenache (Garnacha) in here which...
---
Wishbone MSB - Asda
£9.50 normally but grabbed a couple when on offer. A bit r...
---
Loosen Bros. Rieslin...
Asda £7. Bought this despite it's cheapness as it is Loose...
---
Asda Chablis AOC - Â...
NO details of wine maker or vineyard given. Bottled near St....
---
Earth Vine & Sun...
Really good value from Western Cape. Needs to be quite warm ...
---
About Mel Jones MW
---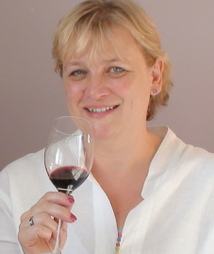 Mel Jones MW 1962 - 2015
Mel suffered a stroke in June which severely limited her activity ...