Search current supermarket and off licence wine special offers at home, or on your phone in the store, and find out what Mel and her crew think of them. Share your wine experiences. No poncey wine talk needed, but some of us can't help ourselves.

Latest Forum Posts
---
Casa Elena Chardonna...
Italian winemaker working in Chile. Unfortunatley in the Cen...
---
Porta Dacalada N.V. ...
Estate bottled 'regional wine' made from Antao, Arinto, Vaz ...
---
La Terrasse Chablis ...
I usually treat myself to something a little pricier when th...
---
Averys Mystery Case
These crop up as and when. Mixed secret dozen (type of your ...
---
Reviews
Many sites publish customer reviews. Usually 1 - 5 star. As ...
---
Beware of Majestic
Majestic are adding 5* reviews of wines on their website fro...
---
Sains Villetta MSB '...
New brand with a £1 reduction offer and so £7.50. Bulk s...
---
About Mel Jones MW
---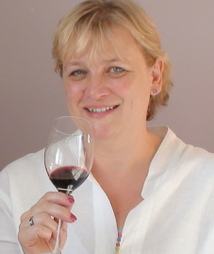 Mel Jones MW 1962 - 2015
Mel suffered a stroke in June which severely limited her activity ...