Search current supermarket and off licence wine special offers at home, or on your phone in the store, and find out what Mel and her crew think of them. Share your wine experiences. No poncey wine talk needed, but some of us can't help ourselves.

Latest Forum Posts
---
Closing down Quaffer...
hi anyone who is still here! After some thoughts I have dec...
---
Not forgotten.
Hi folks, hope you are all keeping well. Time passes and we ...
---
Paikea Chardonnay - ...
Bulk-shipped & bottled up north, Ozzy and waaaaay overpr...
---
Escarpment NZ Pinot ...
Full price £11.49 - no chance. Bought a couple in the 25 %...
---
Back to 'Normal'
Most of the s/mkts have sorted out their stocks EXCEPT Aldi ...
---
Quanrantine
---
Morrison White Burg ...
Really good value at £7.50 (down from £9 in the offers). ...
---
About Mel Jones MW
---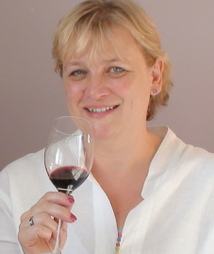 Mel Jones MW 1962 - 2015
Mel suffered a stroke in June which severely limited her activity ...