Search current supermarket and off licence wine special offers at home, or on your phone in the store, and find out what Mel and her crew think of them. Share your wine experiences. No poncey wine talk needed, but some of us can't help ourselves.

Latest Forum Posts
---
Saint Clair Estate S...
Some cats' pee in here. 'Exclusive' to Maj. A bit overprice...
---
TtD Côtes du Jura (...
Love the bottle. Light but quite fruity, pleasant with it. ...
---
Jackson Estate MSB 2...
Poor ! Pale and acidic. Rich from lees not oak with quite p...
---
TtD Limoux Chardonna...
Feels very light despite it's 12%. Bit bland, but had to tr...
---
Brancott Terroir Ser...
£10 at Sains less 25% = £7.50 A bit spicier than your ave...
---
Rip Off ??
I ordered 6 bottles from Sains with the 25% disco along with...
---
Marques De Casa Conc...
I was in Morrisons this morning, noticed this had been reduc...
---
About Mel Jones MW
---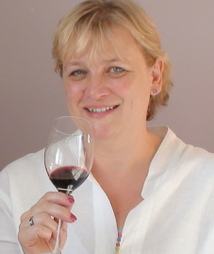 Mel Jones MW 1962 - 2015
Mel suffered a stroke in June which severely limited her activity ...