Search current supermarket and off licence wine special offers at home, or on your phone in the store, and find out what Mel and her crew think of them. Share your wine experiences. No poncey wine talk needed, but some of us can't help ourselves.

Latest Forum Posts
---
Tesco NV Cava £5.55
Out of stock of the vintage one so tried this (only one than...
---
Castellore Grillo Sa...
New to me, tried it in a mixed box. Just say 'NO'. I've not...
---
Prosecco - yea I kno...
Had my first one for decades in a mixed case from Aldi. Lov...
---
Waitrose (again)
25% off 6 just started.
---
Tesco - 25%
Just kicked in.
---
Grower's Club SB - A...
Stocked up with a cheapo dozen and decided to push the boat ...
---
Sainsbury's 25% off ...
Hurry, hurry. 25% off on part of its range (althought TTD is...
---
About Mel Jones MW
---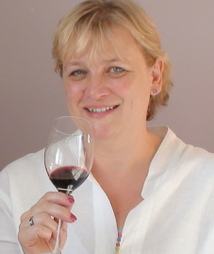 Mel Jones MW 1962 - 2015
Mel suffered a stroke in June which severely limited her activity ...