Search current supermarket and off licence wine special offers at home, or on your phone in the store, and find out what Mel and her crew think of them. Share your wine experiences. No poncey wine talk needed, but some of us can't help ourselves.

Latest Forum Posts
---
Cape Town 2019 Sauv ...
Love this. Reminds me of one I had from Cloof some years ago...
---
Waitrose Blueprint S...
Nice enough and when on offer good value. I have a real pro...
---
Ara Gruner Veltliner...
Very nice. From the Peter Mertes stable and bottled in Bernk...
---
Paul Mas Languedoc '...
The bottle caught my attention and then the price. £11 - £...
---
Guigal CdR '17 - Tes...
Lovely. £12 down to £8. Just ordered 6 more. Get the temp...
---
Château Rampeau Bx ...
Classic Sem / Sauv mix and on offer down from £10.49 to £6...
---
Triade Blend - Waitr...
Varies year on year as this is a mix of Italian grapes each ...
---
About Mel Jones MW
---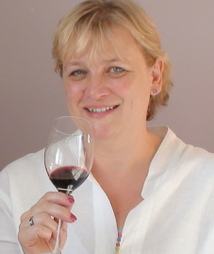 Mel Jones MW 1962 - 2015
Mel suffered a stroke in June which severely limited her activity ...