Search current supermarket and off licence wine special offers at home, or on your phone in the store, and find out what Mel and her crew think of them. Share your wine experiences. No poncey wine talk needed, but some of us can't help ourselves.

Latest Forum Posts
---
Villa Maria Wairau R...
Reduced to £10 Exceptional ! Has the flavour of the best S...
---
Villa Blanche Terret...
£2 off so down to £6.49. Being pushed as a Chab substitut...
---
Puydeval Blanc '14 C...
From a small grower in the Languedoc made by winemaker Jeff...
---
Casa Silva Sauvignon...
Over 100 years ago, the first generation of the Silva family...
---
La Bouette de Bourgo...
Made by Louis Delaunay. https://www.youtube.com/watch?v=4...
---
Ch. des Perligues '1...
White Graves out of the gravels of Bordeaux area. Classic S...
---
Tre Stelle '16 - Ave...
Lovely lightly floral Fiano / Greco mix from volcanic soils ...
---
About Mel Jones MW
---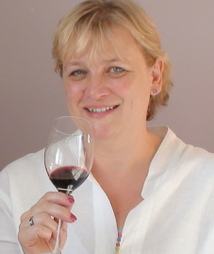 Mel Jones MW 1962 - 2015
Mel suffered a stroke in June which severely limited her activity ...