Search current supermarket and off licence wine special offers at home, or on your phone in the store, and find out what Mel and her crew think of them. Share your wine experiences. No poncey wine talk needed, but some of us can't help ourselves.

Latest Forum Posts
---
Château Rampeau Bx ...
Classic Sem / Sauv mix and on offer down from £10.49 to £6...
---
Triade Blend - Waitr...
Varies year on year as this is a mix of Spanish grapes each ...
---
Crux MSB - '18 - Wai...
Down from £10.49 (silly price) to £6.99 ( more like it) on...
---
Redwood Hill MSB '18...
Awatere proper job, just a tad off very good. All the basics...
---
Lidl bin end ?
6 cases in a metal cage ? asked for a price £3.29. Antica C...
---
Mineral Blocks Sauvi...
Not as 'warm' as many SA SBs. Light fruity and fine on it's ...
---
M & S Bourgogne ...
Bought in the - 25% deals along with MV and Cava. Worked out...
---
About Mel Jones MW
---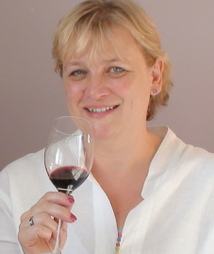 Mel Jones MW 1962 - 2015
Mel suffered a stroke in June which severely limited her activity ...