Search current supermarket and off licence wine special offers at home, or on your phone in the store, and find out what Mel and her crew think of them. Share your wine experiences. No poncey wine talk needed, but some of us can't help ourselves.

Latest Forum Posts
---
Marques De Casa Conc...
I was in Morrisons this morning, noticed this had been reduc...
---
Blueprint
WR has joined the rest with an 'own brand' range designated ...
---
Macon V Cave de Lugn...
£6.72 in the offers. One of my regulars. Forms a square wit...
---
Aldi Ale
https://www.aldi.co.uk/golden-crown-ale ... 7107966100 New ...
---
Local Steak House - ...
---
Mineralstein '15 Rie...
On double dip so down to £6 a bottle. Only a Qualistat ran...
---
A Tale of Two Sticki...
I opened these last weekend when we had family around and ...
---
About Mel Jones MW
---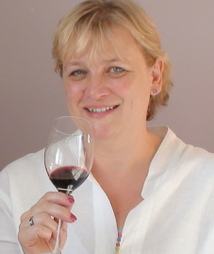 Mel Jones MW 1962 - 2015
Mel suffered a stroke in June which severely limited her activity ...